Safety Technologies of the 2022 Nissan Titan®
By redefining the basic structure of a truck, the 2022 Nissan Titan® pushes itself onto a top position in the competition. Automakers have worked on developing better solutions to heavy-duty vehicles at affordable prices. Except for a few brands like Nissan, none succeeded at executing this plan, especially for a seamless combination of performance and safety. With the 2022 lineup, Nissan handles most challenges with finesse and continues to deliver its excellence across all terrains. Let's look at the safety technologies of the 2022 Nissan Titan® before you can check it out at Glendale Nissan in Glendale Heights, IN. Here is the suite of technologies offered through the safety system in the 2022 Nissan Titan®.
Automatic Emergency Braking with Pedestrian Detection
Speed monitoring is done to perfection with this technology, maintaining a distance between your Titan and other vehicles ahead of you. It warns the driver when braking or slowing down is essential. When the driver does not react to these warnings, the system will take over and automatically engage the brakes.
Rear Automatic Braking
Stationery items behind your Titan are detected by this feature, warning you when there is a high chance of a collision. Again, the safety system brings the truck to a stop if you fail to brake.
Front/Rear Sonar System
This acts as an extra eye while driving. Titan's standard rear parking and front parking sensors give out audible signals to alert you of an approaching object from the blind spot.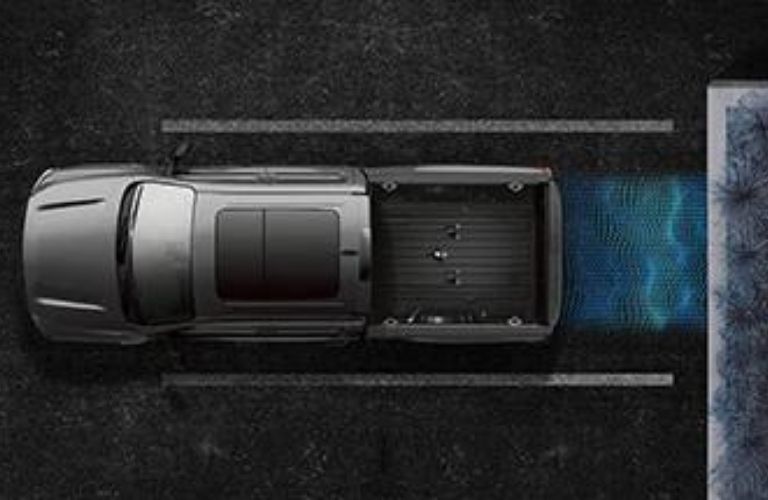 Lane Departure Warning
Visual signals are generated on the vehicle to help you stay in the lane without deviating from the demarcations.
[Also Read: Which color options are offered on the 2021 Nissan TITAN?] 
High Beam Assist
Assured courtesy while driving on the all-new Titan is mostly due to the High Beam Assist, which activates the beam when required and turns it off if a vehicle is crossing you from the opposite direction.
Intelligent Around View Monitor
A class-exclusive monitor for parking and driving makes the whole process easier. Multiple viewing options are available for you to choose from. It warns you when moving objects are detected near your vehicle.
Ride Safely in Glendale Heights, IN
Get the best deals on Nissan trucks and other vehicles at Glendale Nissan. Also, schedule a test drive to find out more about these features while on the road.